How to get from Cancun Airport to Hotel Zone
How to get from Cancun Airport to Cancun Hotel Zone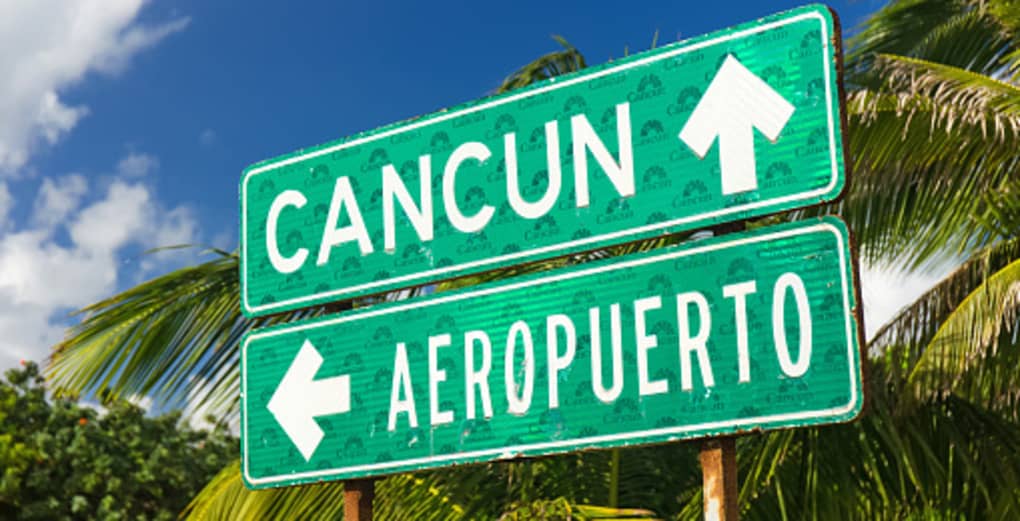 In Cancun, your plans can change from one moment to another if you aren't sure what activities you want to do or what places you want to visit.
In this post, we will tell you everything you need to know to get from Cancun airport to the Hotel Zone without risks, complications, or delays!
Everything you need to know about Cancun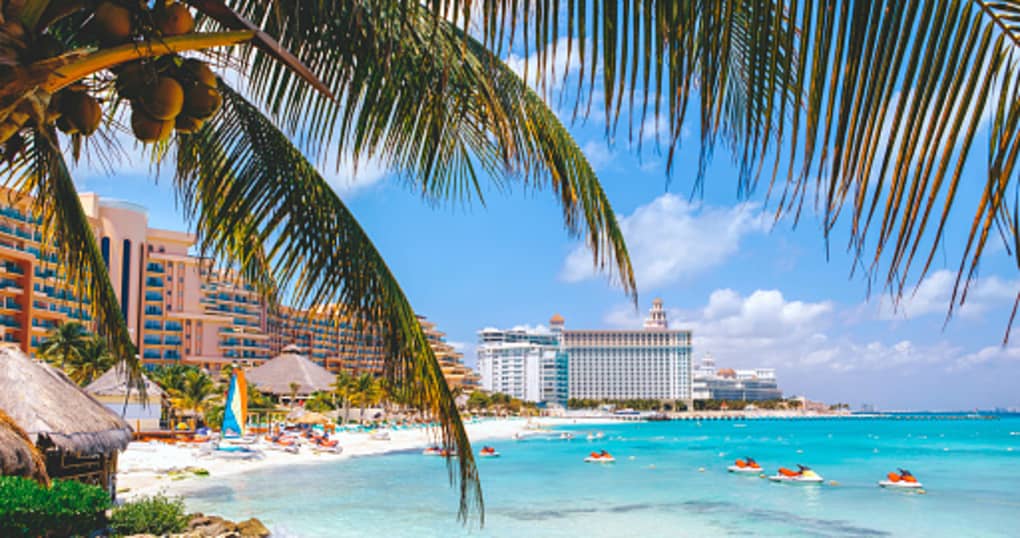 With more than 788,415 inhabitants, Cancun is a highly multicultural city where you will visit incredible places. Be amazed kilometer by kilometer in this paradisiacal destination surrounded by sea, palm trees, and stunning views.
Cancun is a city divided into two, Hotel Zone and Downtown Cancun. Here you can find different activities, from family outings to excursions and night parties in its clubs and discos.
The Cancun Hotel Zone has two main attractions, the Caribbean Sea and Laguna Nichupte. You can enjoy both places while crossing the Calinda Bridge from the city to the Hotel Zone and take beautiful pictures. There is also a scenic tower right in front of the Cancun Theater where you can climb and have a 360° view of the Hotel Zone!
Where is Cancun located?
Cancun is located in the south of Mexico in Quintana Roo and belongs to the municipality of Benito Juarez.
Cancun's location makes it favorable to be one of the most visited tourist destinations by travelers from around the world. Also, Cancun has a tropical climate and beautiful beaches overlooking the amazing Caribbean Sea.
What to do in Cancun?
We couldn't leave this city known worldwide for its beauty behind in tourist attractions. In Cancun, you will find many activities and attractions that you will want to repeat next year.
Cancun Map
The most important attractions to know in Cancun:
Museo Maya.
Here, you can also know and visit the "Meco" Ruins and get a taste of the Mayan culture thanks to the interactive rooms inside the museum.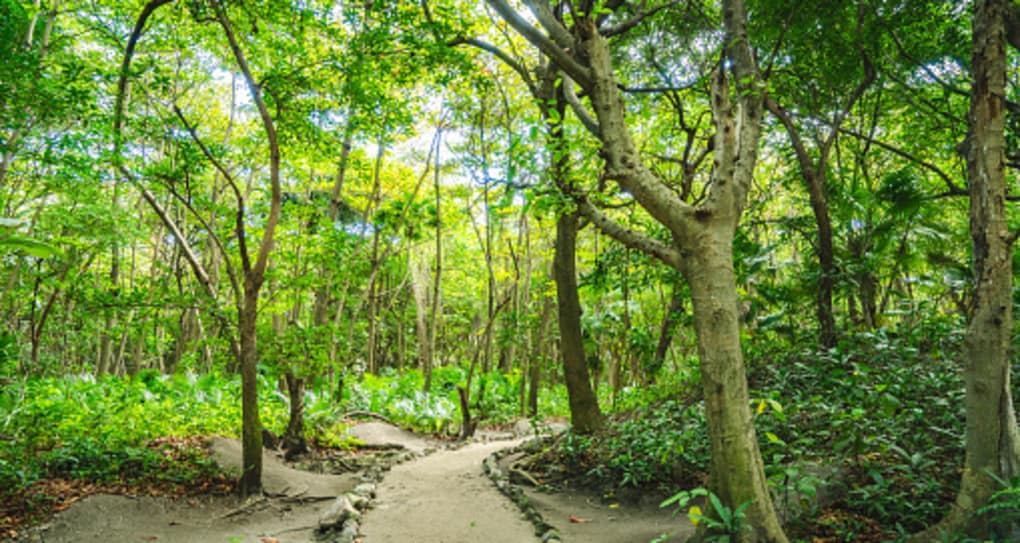 Rueda De La Fortuna by Plaza La Isla.
This is one of the most recommended places to visit in Cancun. Rueda de la Fortuna is on the side of Laguna Nichupté, where you can enjoy a spectacular view! And why not? Take a couple of pictures.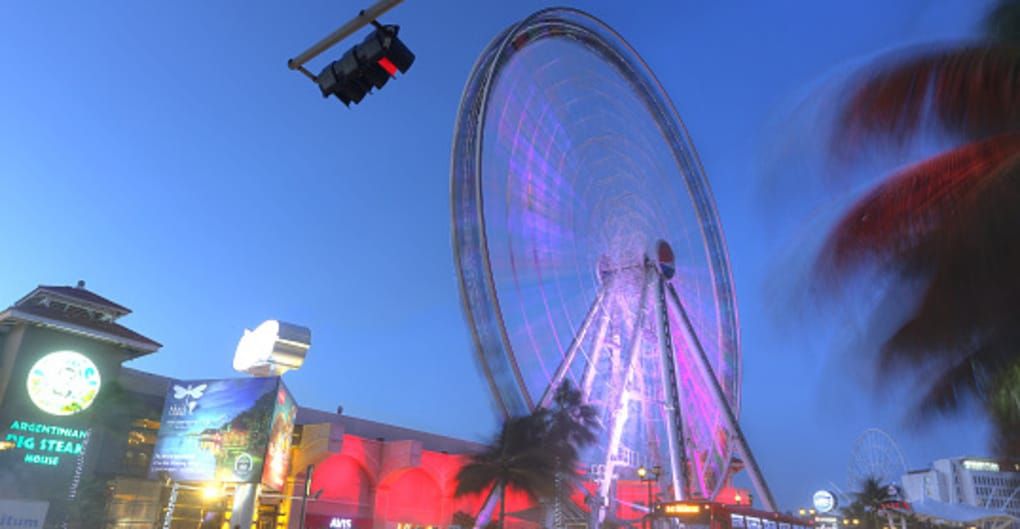 Jardín del Arte.
You can find this horizontal extension garden located in front of the Nichupté Lagoon. Here, not only can you have a nice picnic day, but you can also enjoy the authentic beauty of the lagoon.
Here you can also rent a boat or yacht. One of the favorite activities of all those who visit Cancun.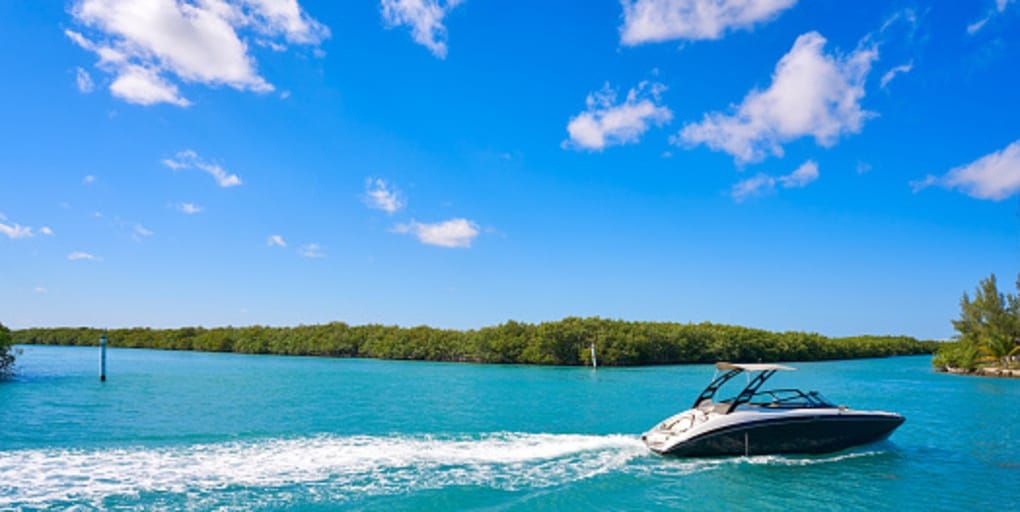 Cancun's most beautiful attractions, the Nichupté Lagoon, and you can visit it for free. There are even kiosks where you can have a picnic and also rent a boat to enjoy the lagoon. Be careful, since swimming is not allowed in this place.
Scenic Tower of Cancun.
This attraction is located in front of "Teatro de Cancun" and the ferry pier to Isla Mujeres. With more than 80 meters high, you can see the city thanks to its glass windows at 360°. Undoubtedly a Must-visit place in Cancun.
El Rey Archaeological Zone.
Located at Km18 of Kukulcan Boulevard and is one of Cancun's most important sites. This was one of the main places where the discovery of the Maya culture began. We recommend getting a guided tour to make the most of your experience at this site.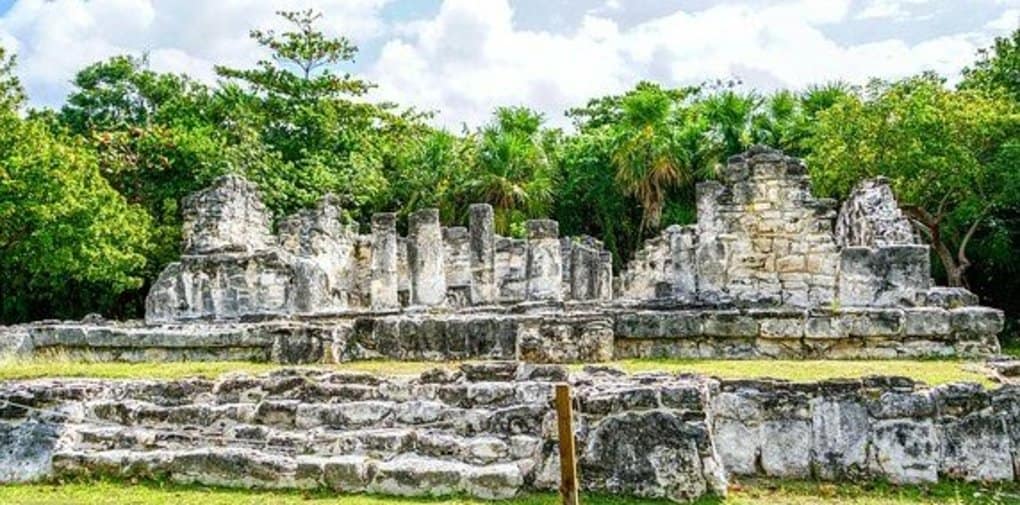 Ventura Park.
Ventura Park is the ideal place to visit with the whole family. Here you can find pools with waves, rivers with artificial currents, splashes, giant slides, volleyball games, and more. Get hours and hours of fun and visit this place during your next vacations in Cancun.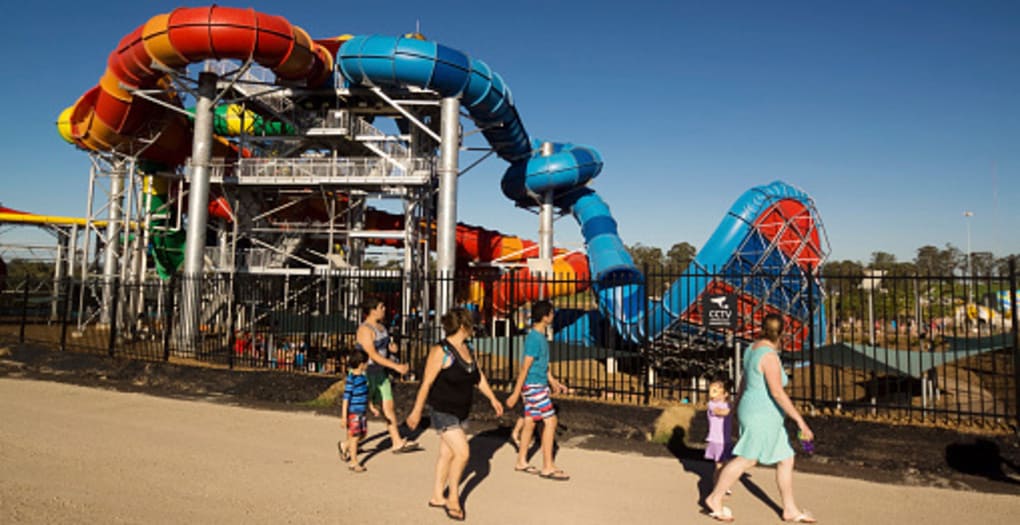 Cancun Shopping malls.
Cancun is one of the cities where you can't miss shopping malls, and where you won't have to look far to find what you are looking for. You can also find national, international, and high fashion stores known worldwide and some local sites that you should visit.
Two of the most important ones are Plaza la Isla and Puerto Cancun, located in the Hotel Zone. In the Cancun downtown, you can visit Malecon Americas, Gran Plaza, and Plazas Outlet.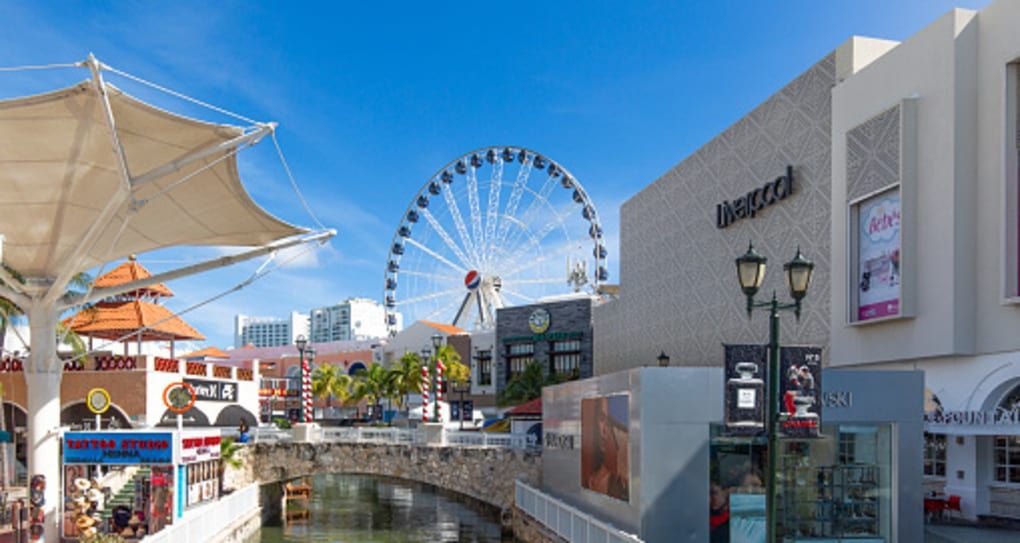 Mercado 28.
Do you want to buy souvenirs? "Mercado 28" is the ideal place. You can take dozens of local hand-crafted items for low prices. Also, you can't miss Mercado 28's regional food, where you can sample delicious local dishes for low prices. By visiting this place, you will be able to get involved in Cancun's local life, where not everything is luxury resorts and beaches.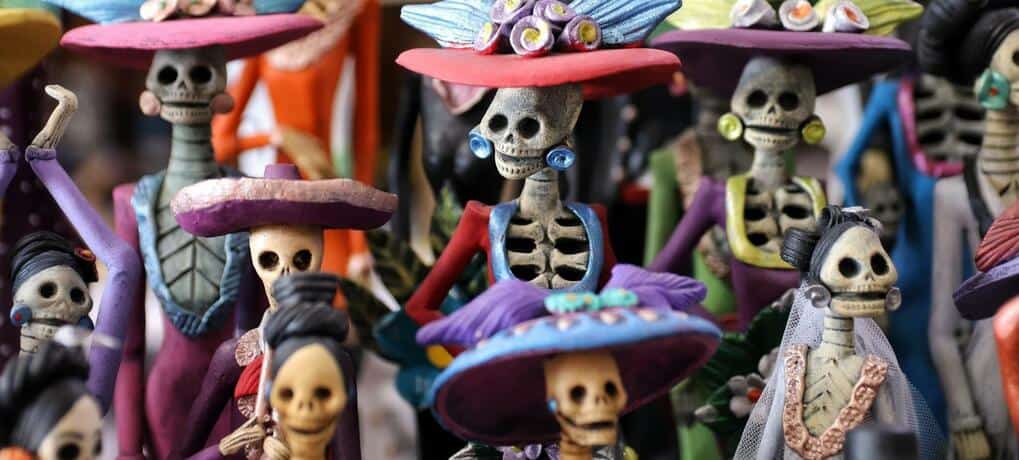 Distance from Cancun Airport to the Hotel Zone
The distance from Cancun Airport to the Hotel Zone is 23.2 kilometers (15 mi) If you travel from the airport to Hotel Zone on the Punta Nizuc Cancun Highway. And, 27.4 kilometers (17.20 Mil) if you go on the Cancun to Tulum Highway 307.
Information about the Cancun International Airport (CUN)
Cancun International Airport is one of the most important airports in Mexico. Just after the capital of the country with more flights and trips (Mexico City).
You will find four terminals at Cancun Airport, one is for charters and the others are for domestic and international flights. Cancun Airport also has an FBO terminal.
Technical information - Cancun International Airport information Sheet
| | |
| --- | --- |
| Name | Cancun International Airport |
| IATA Code | CUN |
| ICAO Code | MMUN |
| Address | Cancun - Chetumal Km 22, 77565 Cancún, Q.R. |
| Phone | +52 55 5284 0400 |
Transportation from Cancun airport, all you need to know
You are probably planning your transportation method to move around the city. But first, you need to know that your activities depend on the transportation service you choose in the city. Why? Simply because it will define the accessibility and budget you will have for the visits you will make in or out of Cancun during your trip.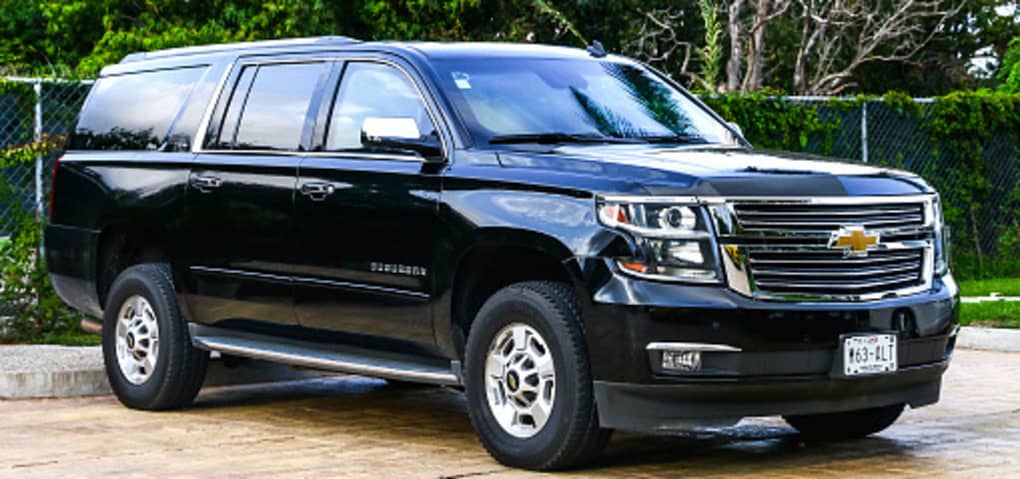 Transportation Options & Advices from Cancun Airport to Hotel Zone
Private Transportation at Cancun Airport
You will find many private transportation options to get from the airport to the hotel zone, your hotel, or any destination within Cancun. It is advisable to get a reliable transportation service. Cancun Airport Transportation is the best Cancun Airport Transfer agency.
Private Transportation in Cancun
Advantages
One of the advantages of acquiring Private Transportation in Cancun is that you will not have to share your trip with anyone else or make unnecessary stops. You will be able to choose among our categories to complement your service according to your needs, such as:
Cancun Airport Taxi: with capacity from 1 to 4 passengers with prices from 29.93USD
Cancun Airport Private Transportation: with capacity from 1 to 6 people with prices from 24.22USD
Cancun Airport Luxury Transportation: with capacity from 1 to 6 people with prices from 49.13USD
Cancun Airport Transportation for small groups: with capacity from 1 to 15 people with prices from 58.48USD
Cancun Airport Private Transportation
Service categories:
One way
Round trip
Open transportation
Hotel to hotel.
Collective Transportation in Cancun Airport
You will find collective transportation services like Vans and Shared Shuttles at the Airport. Probably, You may think that this is one of the fastest ways to get to your destination, but no. It would be best to reconsider this option due to the vehicle's waiting time to fill up. With this type of service, you will also have to wait for continuous stops, and the arrival at your destination will not be direct.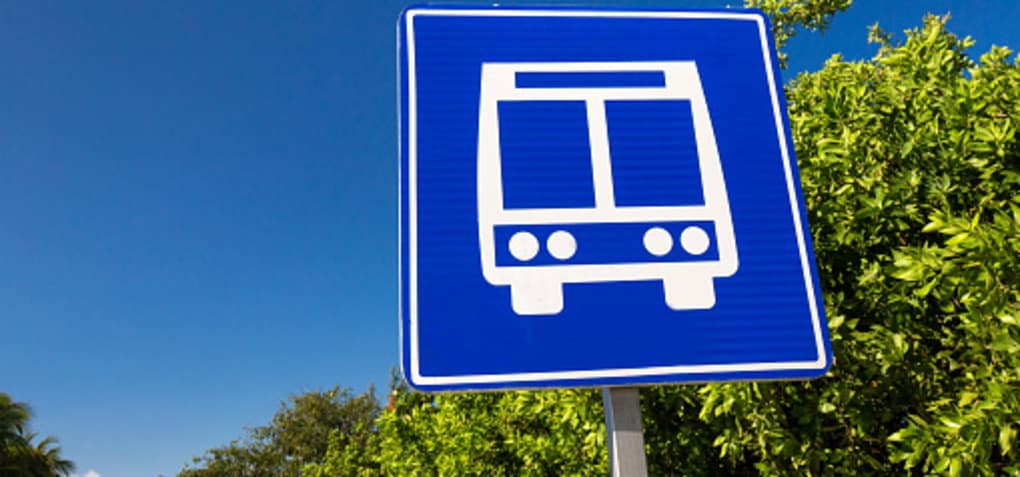 Collective transportation
Advantages
By acquiring collective transportation you will save a couple of dollars. But, the price per trip is individual regardless of the distance.
Disadvantages
Unfortunately for the collective transportation service, there are many disadvantages. For example, when arriving at the airport, it is unsure if there are already vans available to move you to where you want to go. You will probably have to wait up to a couple of hours to get a ride.
Another disadvantage is that these services are not personalized. It means that not only will you be traveling in the van. Also, Vans will be making continuous stops to get passengers off, not at their destination but close to them.
Car Rental in Cancun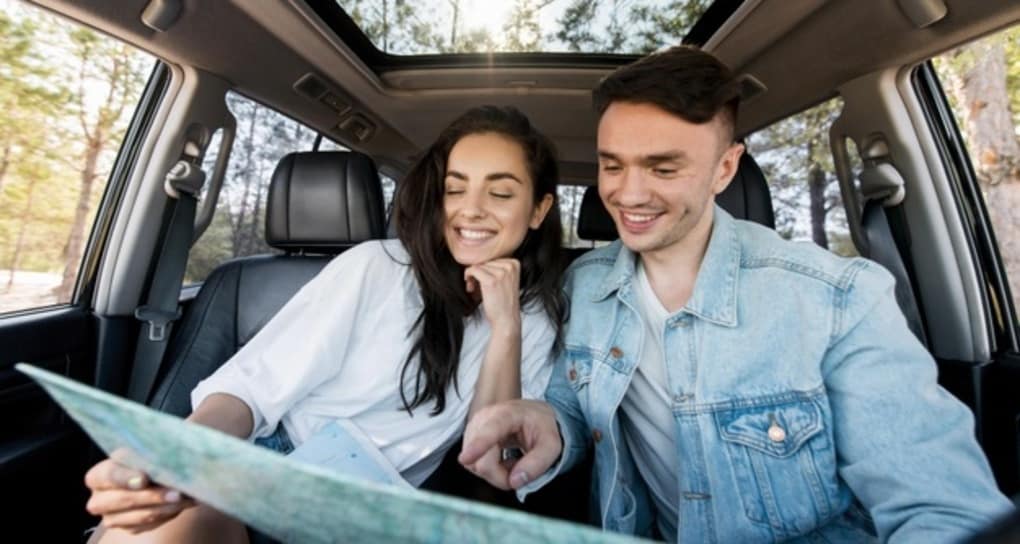 Before your trip, you can make a car rental reservation. Any reliable agency will be able to deliver a car directly to you at the Cancun airport or take you to the offices free of charge to get your vehicle. Agencies like City Car Rental are a highly recommended option to move freely around the city.
Rent a car in Cancun
Advantages
Freedom of mobility
Visits to more attractions in the city
Shorter travel time
Agencies like City Car Rental are ideal, also renting a car will be great if you want to visit the city simultaneously in attractions per day.
Disadvantages
If you are going to Rent a Car in Cancun, you must consider that not all agencies offer insurance on their reservations. So, you will probably end up paying a little more if you don't choose the right car rental agency in Cancun.
On the contrary, if you choose well, you can buy a car with insurance included that will cover your trip entirely, and you won't have to spend more.
Renting a car in Cancun starts at 14.03USD per day.
Bus service in Cancun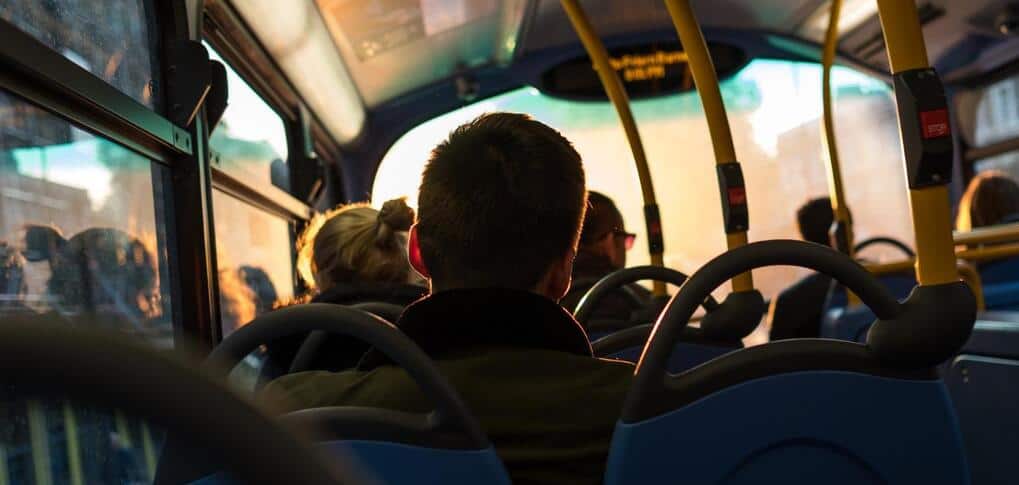 From the moment you arrive in the city or before, you can buy bus tickets to move quickly from the airport to the bus terminal, where you purchased your service for a meager price with prices from 4.06USD per trip.
Bus in Cancun
Advantages
You will be able to choose between economical prices. You may find different categories like Gold, Platinum, or GL to travel comfortably and according to your budget on ADO. This type of service is truly economical.
Disadvantages
Prices can often vary, and a shuttle service from the airport to downtown Cancun can usually take up to 30 minutes. One of the best-known bus transportation agencies is ADO. But, they will only take you from terminal to terminal. You will not get directly to your destination; instead, you will need to get a taxi or other transportation service to get where you want to go.
Conclusion:
Acquiring an ideal Transportation service for your mobility around the city can be a little difficult if it is a city like Cancun. But, it isn't impossible to get the service you need to enjoy the wonders that Cancun has for you.
We recommend booking a private transportation service in Cancun. Indeed, you will find the service with the features you need to move from one place to another.
We hope this article will help you choose your service according to your needs and Cancun's activities.
Other Blog Posts